11 tags
9 tags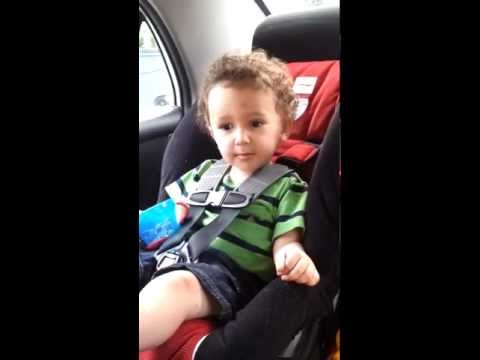 11 tags
Artist Samantha Thrall Stikes a Chord with Women,...
  Artist, mother and overall awesome Samantha Thrall's image has recently gone viral striking a chord with many women. The image above depicts Samantha Thrall next to a quote that many of us can relate to. It's important to perceive our stretch beauty marks as they are, battle scars from the most amazing sacrifice a woman's body can make - scars we need to be grateful for as...
4 tags
Improving Birth Rally Miami Joins Over 100 U.S....
It's officially LABOR Day and at 10 a.m., Improving Birth National Rally for Change Miami will join 106 U.S. cities in a rally for change! This is about moms and babies. It is not about home birth, hospital birth or birth center birth. It isn't about using only a midwife or an obstetrician. It isn't about doulas. It isn't about circumcision, vaccines, or any other...
2 tags
15 Celebrities Who Have Chosen Home Birth
Home is where the heart is, and where the birth is too these days. According to recent statistics, the home-birth rate increased 20 percent between 2004 and 2008 after a 15-year slide, and the delivery method is appealing to a wide range of women. Credit Ricki Lake (and Abby Epstein) for that. Her Business of Being Born book and documentary have turned a new generation of moms-to-be on to the...
4 tags
4 tags
7 tags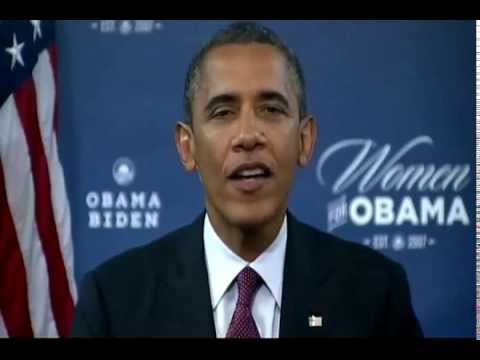 3 tags
4 tags
4 tags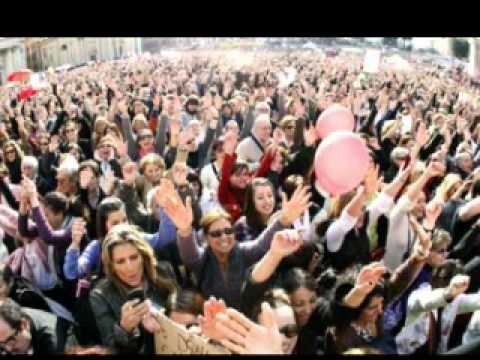 6 tags
How Facebook Fights Child Pornography
                                                This topic is a difficult one. As I wrote the title in the post, just typing the words "child pornography" gave me chills and made me feel incredibly uncomfortable. Unfortunately, we as parents need to worry about those who feel pleasure typing those same words into search engines.  My blog tends to be a lighthearted one. I...
4 tags
Tonight: Come Watch The Lorax in Midtown! Free!
Mama's are always looking for a good deal, but there's nothing better than a FREE deal! Tonight, come out to the Shops at Midtown with your little ones to enjoy The Lorax. There is plenty of places to grab a bite so have dinner outdoors, pick your spot and enjoy! (Bring insect repellent, it's that time of year!) Can't make it tonight? Next movie night is on August 22nd...
8 tags
Win a Free Miami Spice Dinner for Two from Munckin...
I love food. There may be nothing I love more. You know, in the proverbial sense. Of course, I love my husband and son more. But, oh food comes SO close! And what's better than a delicious meal in equally delicious company? Every mama deserves a night out here and there weekly without worrying about the bill. "Dinner for two" is music to my ears but "free dinner for...
7 tags
Support Born This Way Foundation with Your Back To...
Last night I watched Oprah's Lady Gaga interview I had been looking forward to watching, you can view the full interview here. I woke up thinking of how touching her insights were and especially moved by the footage of her tribute to 14-year-old Jamey Rodemeyer, a bullying victim who took his life, hanging himself from the same swing set his parents built when he was 3. I couldn't help...
7 tags
National Improving Birth Rally hits Miami on Labor...
Give birth to the largest women's rights movement in decades! ImprovingBirth.org is calling upon mothers, birth professionals, health professionals, activists, supporters, families and friends and anyone interested in improving birth in the United State to rally together on Monday, September 3rd from 10 a.m. to 12 Noon in order to raise awareness and promote the normalcy and power of...
5 tags
Win 4 Tickets to The Wiggles this Weekend BUT...
Repost from The Munchkin Fun Blog: Miami News, Events & Trends Wiggles fans & the parents that love them can head to Miami Beach on Friday, August 3 for The Wiggles! You'll sing, you'll dance, you'll laugh and you'll make your little one's day. Enter to win four tickets to the show by commenting about why you'd like to go on Munckin Fun! The winner will be selected at random and be...
5 tags
3 tags
Watch
WHAT IS FRACKING?  Hydraulic fracturing, AKA "Fracking", is a new method of extracting gas and oil from rocks at a depth of 2,000 to 10,000 feet down into the shale (soft, sedimentary rock formed from consolidated mud or clay) where one finds natural gas. First, deep wells are drilled straight down through the aquifer (the mixture of soil and water from which life-sustaining water is...
grantstern.com: Midtown Miami and the Walmart... →
grantstern: This morning, Open Media Miami and the Miami Herald published an op-editorial which I wrote, edited for space constraints. The below column includes supplemental information which I discovered during the course of environmental surveys for a commercial real estate loan, as well as my…
The BC Scoop: Proposed immigration law could stop... →
thebcscoop: By: Raisa Camargo Encarnacion Bail Romero, a native of Guatemala, was apprehended in a federal immigration raid in 2007 and torn from her then-seven-month son. Romero had her parental rights terminated while in federal custody after a judge ruled "illegally smuggling herself into the country…
11 tags
Play-In Offers Babysitting Services During Wynwood...
Let's face it. Second Saturday (Wynwood) Art Walk is the hottest Saturday night in Miami if you're an art junkie or at the very least a cultured mama. But sometimes abuela (aka your loyal babysitter) herself may want to head out to Art Walk herself. (As in my case!)  Luckily, Play-In thought of way to make everyone happy. Located in the heart of Wynwood Arts District, Play-In is...
9 Things Never to Say to Working Moms
I was very blessed to work from home for the most of my son's first two year's with help from my sister and husband who both played the nanny role while I shot out pitches, sent e-mails, drafted press releases and planned client events - most of which really happened when my baby was either sleeping or with daddy. All in all, I managed but not without bouts of insanity and sheer...
5 tags
5 tags
Yes, you can look great prego and in a swimsuit!
Sale Alert: Maternity Swimwear Sale! from one of my new favorite maternity fashion finds: Ingirid & Isabel. Although I am a fan of funky prints and bold colors, their mix and match pieces are versatile enough for work or play and perfect as signature pieces you can make your own with accessories. Looking for maternity fashion inspiration? Their Belly Decor slide show is a great start! Check...
5 tags
5 tags
Save the Date for Rocko Rocket book reading on...
Rocko Rocket book reading at Tutti Bambini Maternity Concierge on July 13th at 2 p.m.! So much fun! Love what this family is doing and how they've inspired their little one to write a children's book. Read my blog post for more details and how you can help make this dream a reality by backing them up on Kickstarter!
9 tags
4 tags
Music Therapy: Adele Hit Wakes Little Girl Up From...
A mother's worst nightmare is something tragic happening to her child. We hold on to faith, praying for a miracle and sometimes they come to us in the most unexpected ways. In this case, Adele's hit song "Rolling in the Deep" was the first and only thing a little girl reacted to while in a coma, waking her up from her vegatative state. Coincidence or miracle? Music is...
8 tags
Watch
Jimmy Kimmel Hooks Kid Up To Fake Lie Detector Poor kid spills the beans! Had me laughing after just 2 seconds and that "Truth Fairy" is too funny. My heart almost breaks for this adorable 7 year old! How many parents out there would LOVE a domestic lie detector? I'm sure it would clear a lot of questions! (Especially once they hit those teens!)
6 tags
Back up Rocko Rocket on Kickstarter! Only 11 days...
I'm in love with this project! Seeking everyone and anyone with a soft spot for helping dreams come true to back this brilliant children's book titled Rocko Rocket: Rocko's Big Launch on Kickstarter! I can't wait to have the first copy for my son, Rock! (What a perfect title!) Read below and watch the video here to learn more about this adorable children's book that...
6 tags
First Ever Green Baby Fair Miami this Saturday!
Saw this and of course had to give it two green thumbs up! The first annual Green Baby Fair Miami takes place THIS Saturday, June 23rd at the Little Haiti Cultural Center. Great informational workshops for new and expecting moms!  The workshops include subjects that should be on the "Need to Know About" list for any mommy, especially those interested in the attachment parenting /...
4 tags
2 tags
@Ignite_Miami and Facing My Fears →
jlpr: The truth is, I hate speaking in public. I hate it. You would't think I do being in such an outgoing industry. Most recently, I spoke at Social Media Week Miami in February and my stomach was in knots until I opened my big mouth. I'm a chatter box who enjoys putting others in the spotlight…
Mom of Toddler Put in Washing Machine Says She'll... →
Reposting from Yahoo! // This is crazy. I would be so upset.  Saskia David, the mother of Samier Bush, the toddler who was videotaped being put into a commercial washing machine, told the Today Show she would press charges against the babysitter who was responsible for him at the time. "I just want to tell Sandra," David told Ann Curry, "This is not over because everybody said...
4 tags
3 tags
Raising a Super Food / Vegan Baby
My two-year old son is vegetarian since birth although most days his diet is vegan. He has very little dairy and never has had eggs except for those in the occasional cookie. He drinks almond or hemp milk usually (amino acids, protein, EFA's) and we've opted for organic greek yogurt because of the probiotic benefits and is also nutritionally rich in protein, calcium, riboflavin,...